Introduction
What is Artificial Intelligence as a Service?
Companies have been using cloud services such as SaaS, IaaS, PaaS, and AaaS. Costly and time-consuming projects are converted to subscription-based technology using as-a-service models, minimizing IT costs and increasing customer flexibility. AIaaS companies offer a profitable alternative for companies willing to invest in AIaaS providers to maintain their infrastructures while businesses use services.
International Data Corporation predicts that 75% of business applications will use artificial intelligence by 2021.
Artificial intelligence is an increasingly popular and demanding field. With the advancement of AI and machine learning in the times ahead, upgrading to this technology is vital. Many people are now ready to study and pursue a career in this particular field. In recent years, the demand for courses on artificial intelligence has increased significantly.
But AI is not cheap! So how can you do that? Artificial intelligence as a service is the solution! But, unfortunately, although IaaS and PaaS are likely to expand rapidly in the years to come,
The same applies to a new field-as-a-service approach: AIaaS. Artificial intelligence as a service, AIaaS for short. Word and product are on the rise, and in this article, we explore what AIaaS entails.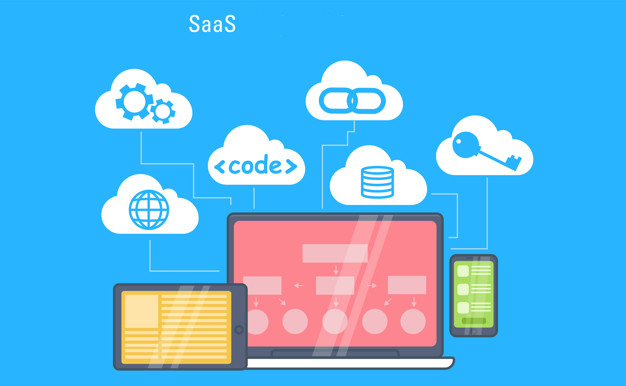 What is AIaaS?
AI-as-a-Service is an artificial intelligence technology that offers solutions from external providers for external providers (mainly APIs). AIaaS enables companies to make minimal investments in artificial intelligence solutions.
AIaaS is the outsourcing of artificial intelligence by third parties. As a service, AI enables individuals and companies to experiment with AI for various goals without significant upfront investments and reduced risk. In addition, experiments can test multiple machine learning algorithms on numerous public cloud platforms.
Different AI vendor platforms offer many types of machine learning and AI. You can tailor such changes more or less to the needs of AI, as companies have to evaluate features and pricing to find out what works for them. Cloud AI service providers can provide the specific hardware required for some AI tasks, such as B. GPU-based workload processing. However, it is expensive to buy the technology and software necessary to adopt cloud AI on-premises. In addition to staffing and maintenance costs and hardware upgrades for various functions, AIaaS will make expenses for many companies unaffordable.
Why AIaaS?
Almost all companies today want to improve their business through the use of artificial intelligence. Finally, companies can use artificial intelligence and data analytics to understand their target audience better, improve factory automation, and develop superior products when needed. All this, in turn, increases a company's profitability and gives it an advantage over its competitors. In most cases, the bottom line is ultimately the bottom line.
However, companies had to invest a lot of money in artificial intelligence to benefit for a long time. Artificial intelligence machines were expensive, artificial intelligence programmers were costly and even less costly, but you couldn't find essential data. While this is not a huge problem for large multinational companies, it is an extraordinary challenge for small and medium-sized companies. However, the popularity and advancement of cloud services have made everything much more accessible.
That is the strength of AIaaS
It is the solution for many small and medium-sized companies that do not want to develop, test, and operate their artificial intelligence systems from scratch. Instead, these organizations can focus on their core activities and benefit from artificial intelligence without becoming data and machine learning specialists. This is how you get more profit with AIaaS and, at the same time, reduce the risk of your investment. It's a win-win situation!
AIaaS Importance:
Mastering Innovative Infrastructure – AI-powered applications help you maintain the advanced infrastructure that powers your business. Deep learning and machine learning applications with fast and easy graphics processors run on the server. AI as a Service enables a company to provide ultra-fast machines at competitive costs. It is relatively cheap for the company to buy to make it easier.
Reduce costs:
For business owners, this is the best technology to reduce cash needs. You can use expensive hardware without worrying about the price. It allows the company to pay for a limited period. It consumes a lot of computing power in a short time. The company benefits from the use of artificial intelligence as a service. The organization only spends money on what it uses and not on others. By using this technology, you can minimize the effort. In this way, you can save costs in the long run.
Scalability
Artificial intelligence is critical and easy to scale compared to other types of cloud services. The company must achieve the perfect professional expansion. With the most critical cloud network, the company can start the project with confidence. You can understand how the AI ​​cloud works and how useful it is for everyday business. With the help of AI as a Service, you can switch to complete protection very quickly. You can grow your business with this fantastic solution. You can work efficiently and get a great result.
Improve usability
focuses on the potential expansion of a different range of companies. You can use the best artificial intelligence techniques possible. For example, you can choose the perfect license for open source management. The Artificial Intelligence Cloud Server is helpful for developers to get full access to artificial intelligence.
Final note: The future of AIaaS
As a rapidly evolving area, AIaaS offers many advantages that lead to early adoption. However, its drawbacks suggest that there is a lot of leeway for development. With the increasing competition in industries, companies are more willing to invest in digital technologies to gain a competitive advantage, including artificial intelligence. However, AI research and use not possible for all companies. Although 79 percent of employees worldwide believe that artificial intelligence will make their jobs more accessible and more effective, there are still barriers preventing the use of AI. For example, 40% of employees say that technology and skills are too expensive.
Also Read: Technological change for organizations