Ecommerce Delivery Solutions
For an eCommerce business owner, finding the correct shipping service can be a daunting endeavor. It's possible to find a number of them around the world, with varying fees and terms. A list of the  most popular shipping carriers and eCommerce business models for each of them were compiled by us. You can now choose the shipping method and carrier of your choice, whether you're selling locally or internationally.
What is Ecommerce Delivery?
To get things that were bought online from a store to a customer's delivery place, "ecommerce delivery" is the term for all of the services that are needed to do that It could be very cheap, fast, and easy for Ecommerce deliveries to be cheap, fast, and easy with the right partner.
Getting an order to the doorstep of a consumer begins with receiving and processing it, and ends with sending it out. The first step in fulfilling an order is to ensure that you have the necessary inventory on hand, followed by checking the customer's shipping address and any other relevant information. It's now time to pack and mail the items that have been collected..
How Do Deliveries Work in ECommerce?
The following are the four steps involved in the eCommerce business models shipping process:
STEP 1: Order Processing
To put it simply, order processing is the process of completing an order for a customer. Each purchase comes with a unique order and delivery tracking ID. As a result, the order's processing is delegated to a number of different teams. Production and logistics then update inventories, close the purchase order, and delegate tasks to the teams responsible for packaging and shipping.
STEP 2: Order Packaging
The next step is to package the products in a way that ensures safe delivery. In addition to protecting the product from injury, packaging also helps to build brand value. However, the packing is only done in line with the type of item.
Whenever possible, packaging should be simple and unobtrusive to the end user. While it's lightweight, it should be sturdy enough to keep the object safe while in transit. Your brand mark should also be prominently visible on the package to help boost the perceived value of your brand and encourage customer loyalty.
STEP 3: Delivery and Logistics
The third and most critical step in the delivery process takes place during this stage. In order to assure smooth and timely delivery to clients, eCommerce business models need a reliable logistics process. Working with a trustworthy third-party logistics or courier company may be advantageous in this situation. They'll take care of the delivery for you. There will, of course, be some exceptions to the rule in this regard. Amazon, for example, has a logistics department that handles order fulfillment.
STEP 4: Returns Processing/Management
Finally, delivery requires the processing of returns. Returns are initiated when a customer sends back an item for a number of reasons. There will be a refund if you returned an item in accordance with our return policies and procedures.
In addition, clients will receive their reimbursements through their bank accounts or e-wallets if the order was purchased directly from eCommerce payment gateways. Alternatively, clients who opt to pay by cash on delivery (COD) will be refunded using an eCommerce e-wallet or a discount coupon that matches the price of the product labels that they bought.
Top Ecommerce Delivery Solutions & Services Companies
There are fulfillment companies that specialize in helping eCommerce business models fulfill orders in the most efficient manner possible. When a consumer puts an order at your store, the fulfillment center's task begins. Fulfillment businesses handle the rest of the order's journey until it arrives at the customer's doorstep. All or a portion of the post-purchase customer journey may be handled by a fulfillment center. Because of this, it is imperative that you choose the correct fulfillment service business for your e-store with care.
If you want to survive in the online environment, fulfillment service providers are a must-have. You may have the best product on the market, but it will do you and your business no good if you cannot get it to your clients in the shortest amount of time possible.
Managing consumer expectations and retention is critical to eCommerce business models success. Fulfillment providers can assist businesses in scaling up. For your convenience, we've compiled a list of the best fulfillment centers that offer all of the services an online company requires. Let us begin! Ecommerce Delivery Solutions
FedEx is an American multinational corporation that specializes in eCommerce fulfillment and supply chain management. FedEx provides shipping solutions to businesses in the B2C, B2B, and direct-to-consumer (DTC) industries, including retail, healthcare, consumer products, and electronics. Store owners can use the FedEx platform to consolidate their orders from several marketplaces and shopping carts. FedEx also handles fulfillment through managing inventory and warehouses. It can assist you in replenishing inventory, managing product returns, and shipping orders to more than 220 countries.
UPS (United Parcel Solution) offers a low-cost fulfillment service to eCommerce business models. It works similarly to Amazon's Fulfillment by Amazon (FBA), in that merchants must only ship their products to UPS. UPS e-fulfillment facilities will handle the picking, packing, and delivery. The program integrates seamlessly with your current business management system and does not require additional onboarding time.
Since 2006, when Amazon introduced Fulfillment by Amazon (FBA), the game of online order fulfillment has shifted dramatically. Amazon has hundreds of warehouses or fulfillment centers located throughout the world, which significantly simplifies the process of online vendors reaching their customers. Working with FBA is also rather simple, and it provides buyers with free shipping. Online merchants can deliver their inventory directly to Amazon warehouses, and Amazon will handle the rest. FBA supervises shipments, including their pick-up, packing, and shipping to clients. Additionally, it is capable of cost-effectively managing returns. New FBA customers can take advantage of a variety of perks available to first-time users, including free warehousing, no order processing fees, and much more.
Aramex is a well-established brand in the logistics business. It operates in a number of countries and assists online retailers with order fulfillment. Aramex can assist small businesses with managing their stores and integrating with marketplaces such as ShopGo, MartJack, and Shopify. Aramex offers a variety of fulfillment services for all types of online enterprises. Apart from warehouse management (WMS) and order management (OMS), Aramex can assist fashion businesses with label stitching, ironing, and inserting price tags, among other services. Additionally, it offers co-packing, bundling, and kitting services.
DHL (Dalsey, Hillblom, and Lynn) is a subsidiary of Deutsche Post, a German provider of supply chain solutions. It provides order fulfillment services to more than 220 countries worldwide. DHL is well-known for its warehousing services for online retailers and businesses. Its distribution division provides ocean and air freight forwarding as well as direct door-to-door services. DHL provides insurance for foreign orders and can handle customs and other processes on behalf of eCommerce business models.
As a logistics company, ShipBob is based in the United States. It helps internet retailers with their deliveries. Merchants who sell online must first import all of their inventory and order data into the ShipBob platform. Then, they must send their products to ShipBob. It stores your inventory and sends it to customers who live near you. It gives you two-day shipping for free. In this way, many online merchants can address issues about customers who leave their carts. In addition, it keeps track of all shipments and may send emails to everyone involved when an order's status changes.
A well-known name in the online fulfillment market, Red Stag is a very familiar brand. In addition to having a significant presence all throughout the U.S., it also has two large warehouses, one in Salt Lake City and the other in Knoxville, which are used to fulfill orders on the west and east coasts, respectively. It provides a comprehensive range of fulfillment services, such as warehouse security, bespoke packaging, and inventory management, among other things. Shopify, BigCommerce, PrestaShop and WooCommerce are just a few of the shopping cart platforms that it works with. It offers same-day delivery in a number of countries, as well as product returns management, among other services.
Founded in 2001, Rakuten is a global fulfillment business with operations in more than 100 countries. Shipping, packaging, bundling, kitting, and returns management are some of the services it provides. Product delivery within the United States is accomplished in two days through its order fulfillment service. Shipping analytics are also provided so that you can enhance your shipping processes in order to boost revenue while decreasing delivery times. They offer a service called XParcel that is tailored specifically for small and medium-sized eCommerce business models. Additionally, it reduces transportation expenses for retailers while also expediting their delivery process.
Thousands of online retailers rely on ShipMonk for their shipping needs because of its simplicity and high-quality services. This fulfillment provider interfaces with more than 100 virtual stores and delivers products to customers using a multi-carrier approach, according to the company. It provides pick-and-pack services as well as customized packaging alternatives for its customers. Warehouses and inventory for online shops can also be managed wisely with this software. Everything it provides is available at incredibly competitive prices. If you don't trust us, read their customer reviews to find out for yourself. They also employ client satisfaction managers, who are responsible for providing continuous support to online businesses during the onboarding process. Additionally, they provide customer support as a value-added service to their customers.
Chat Widget
A chat widget for website is a window on your website that allows visitors to have a conversation with a sales or service rep in real-time. It usually pops-up in the bottom right corner of a web page and prompts visitors to chat with a representative of the business.
How to Select the Most Appropriate eCommerce Order Fulfillment Service Provider for Your Online Store?
An online retailer looking to outsource its shipping logistics should bear a few considerations in mind before making their final decision on a fulfillment business. Well then, let's see what they are:
Speed of Delivery of Ecommerce Delivery Solutions
Fulfillment companies can speed up delivery times for clients as a benefit of outsourcing shipping Improvements in supply chain management are making it easier for retailers like Amazon to offer same-day and next day deliveries. Consumers' expectations for delivery speed and efficiency have risen to unprecedented heights as a result of the Amazon effect. Verify that the fulfillment company you've chosen is able to keep its end of the bargain.
Difficulty of Onboarding of Ecommerce Delivery Solutions
A software or Order/Warehouse Management System (OMS and WMS) is used by fulfillment service providers to offer shipping services at such appealing pricing. Consider the delivery software that a fulfillment company uses before signing a contract. You should also learn more about the onboarding or installation procedure and how long it takes. It's best to choose an e-fulfillment service with the simplest software and the fastest onboarding possible.
Availability Of Warehouses Near Customer Base of Ecommerce Delivery Solutions
Only if the fulfillment centers' storage facilities and warehouses are close to the customer delivery address can they conduct quick deliveries. The sooner a fulfillment company can transport products to clients, the more warehouses it has in the area. When deciding on a fulfillment firm, make sure to ask about the locations of their warehouses. Having warehouse choices in the areas where clients live will allow your fulfillment center to reach them more quickly. If you plan to sell your products worldwide, be sure to inquire about the warehousing capabilities of your service provider well in advance.
Shipping Cost of Ecommerce Delivery Solutions
This is an easy decision. You should always aim to strike a deal between the services available, the cost of the services, and the revenue or profit your store will get by using those services. When comparing fulfillment shop prices, an online retailer should focus on quality rather than price. There are a few things to keep in mind when deciding how much you can afford to pay for shipping services for your online store: As a result, it would be a smart and cost-effective choice.
Conclusion
It's in your best advantage to outsource order fulfillment. Fulfillment centers may not seem like much until the sales season hits and you have to send 3000 orders per day. An online store cannot have a nationwide presence, let alone international. A fulfillment service with more warehouses and a superior global network will ensure that your clients don't suffer due to distance. This is the only way to maintain delivery times as your business grows.This allows you to reinvest funds in your company instead of paying employees. Finally, hiring an eCommerce fulfillment firm is easy. The costs may initially be felt, but the advantages will quickly outweigh the expenditures. We hope our list of top eCommerce tips helps you choose.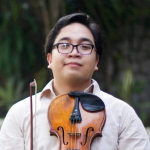 Miguel Davao is a graduate of literature and linguistics and has been writing content for about 5 years now. He particularly writes content on eCommerce, design, photo-editing tools, and content writing tips.
Currently, he works as a full-time writer at Removal.AI – a fast-growing start-up that offers image processing and AI background remover for eCommerce, web, and app development, and marketing automation.