A Roundup of the Best Visualization Tools
Data visualization is the best way to understand raw data. Modern businesses use data visualization tools to organize their data quickly. This helps them identify the benefits of the campaign and the potential for improvement. As a result, it isn't easy to see trends and patterns in data without efficient visual tools.
The six best data visualization tools
A glance at a search engine can give you a host of free data visualization tools. However, a premium graphic designer may be the best for your operation. For example, some paid alternatives like Venngage can provide tons of out-of-the-box presentation templates. Other paid products can automatically generate charts with fully customizable screens.
We created this list so you can use the best tools to create the best graphics quickly. We guarantee that you will get the most out of the capabilities and capabilities of each of these tools for your business.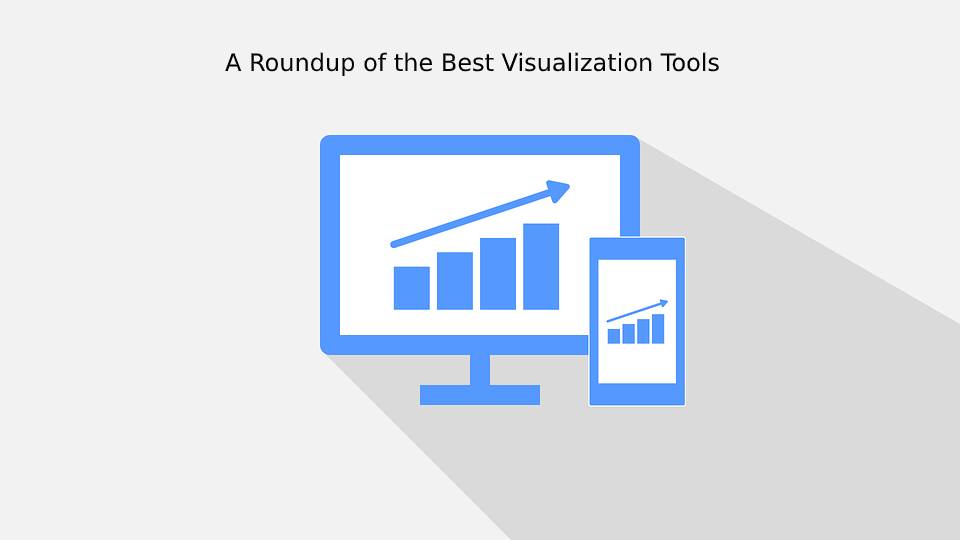 Summary of the best visualization tools
This data visualization tool offers more than the automatic generation of visual data. It has a chart generator and a variety of chart templates by the thousands. It also has a graphics generator for social networks. This feature syncs with your active social networks to post content as soon as it's created.
Visme's graphics capabilities include all basic graphics. Also, you can easily import data from Google Sheets and Microsoft Excel to the platform. Visme automatically generates a diagram according to your specifications.
Visme may seem like it works best for infographics and social media posts. However, it can also quickly provide you with high-quality boardroom-quality diagrams for your presentations.
Venngage: the best visualization tools
Hiring a graphic designer is expensive. However, data visualization can be a challenging task if you have little or no design knowledge. With Venngage, you don't need a designer for your simple graphics and graphics needs. This app has over a thousand ready-made templates, and you can import your data and create an eye-catching report.
Understandably, many companies struggle with free-form design tools. Venngage makes the user experience that much more fun with its drag and drops design capabilities. Also, all the pre-made templates are fully customizable. So you can swap images and symbols to represent your brand without manipulating the diagram design.
Venngage is free for personal use. However, organizations and businesses can get better results with their paid services. Premium service features include remote collaboration and expanded access to additional tools and assets.
HighCharts: efficient big data visualization tools
If you're dealing with extensive corporate data, HighCharts offers you machine learning-assisted charting capabilities. Machine learning helps to generate high-quality graphics from millions of sources automatically. The evaluation of this information can overwhelm human computing power. Big data can also be overwhelming.
Therefore, the HighCharts developers recognized the need for fully customizable, computerized data visualization tools. This allows users to create fully interactive graphics for all types of applications and platforms.
HighCharts introduces a boost module for big data visualization. This module can generate millions of points required for all primary and case-specific graphics.
HighCharts isn't the most beginner-friendly of the charts on this list. However, advanced users who have gone through tutorials and practiced can create clean and unique graphics in seconds. In addition, users will find tens of thousands of ready-made diagram templates in the active HighCharts community.
ECharts: free enterprise-class visualization tools
An open-source data visualization tool always sounds good. You can be sure that an active community of open source tools will continue to add additional content and functionality. ECarts is an open-source diagramming tool that can process enterprise-level data for free. You can download it and start using it correct away.
If you're looking for a quick graphic to use for presentations, check out the designs in the local community. A dedicated community area can offer you tens of thousands of ready-to-use templates. However, be aware that some EChart user themes may not be suitable for your needs. When you're ready to dive deep, get pre-built ECharts tutorials and quickly maximize enterprise-level data visualization.
Whatagraph: Best Examples of Pre-Generated Data Visualization Tools
Clean, easy-to-understand graphics are essential for image-based campaigns. Both email marketing campaigns and social media can benefit from Whatagraph's selection of clean and simple pre-generated data visualizations.
Otherwise, you can use Whatagraph for your expert needs. For example, you can quickly collect data from your ongoing campaigns and automatically generate charts. This makes it easy for teams to see data trends and patterns in campaigns. In addition, case study editors can use the same clean design graphics for future content.
Whatagraph is a little expensive. It's a corporate-level application without a free personal version. The best features, however, are the data feed functions and automatically generated graphics.
Give your dates the most colorful and eye-catching look now!
With this list of effective data visualization tools, we're very confident that you can quickly create a chart. Some of these tools may require detailed studies and tutorials. However, Venngage and other premium tools offer high-quality templates for boardroom presentations. Remember to study the features of each tool to find the best and most compatible application for your needs.